PONDMAN – Pond & water feature installation & maintenance contractor. Serving San Diego, & Riverside County, California (CA)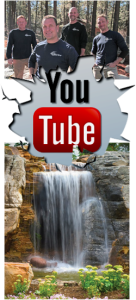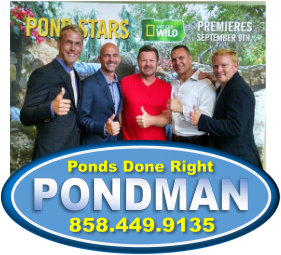 Pondman has almost 20 years experience working on ponds just like yours. The odds of us not being able to help you are most unlikely. Pond maintenance can mean several things. Your pond may need filter work. It may need a clean out ,or even a complete overhaul. The Pondman is constantly updating their knowledge and skills. We keep up on the newest and the tried and true ways to accomplish the optimal outcome for each pond. Serving North San Diego County, Riverside County, and the Desert communities.
Pond maintenance can be a one time thing or an on going service. What ever the situation requires, Pondman is happy to set up a schedule that best fits each individual need.