Backyard ecosystem  pond                          A fish pond or Water Garden in San Diego Diego (CA) is sometimes referred to as a Koi Pond, and  is made up of many different parts and when those parts are assembled together correctly by a professional pond contractor builder/installer, they form a beautiful and naturalistic work of art that changes personality with the time of day….
Learn More about eco system fish ponds CLICK HERE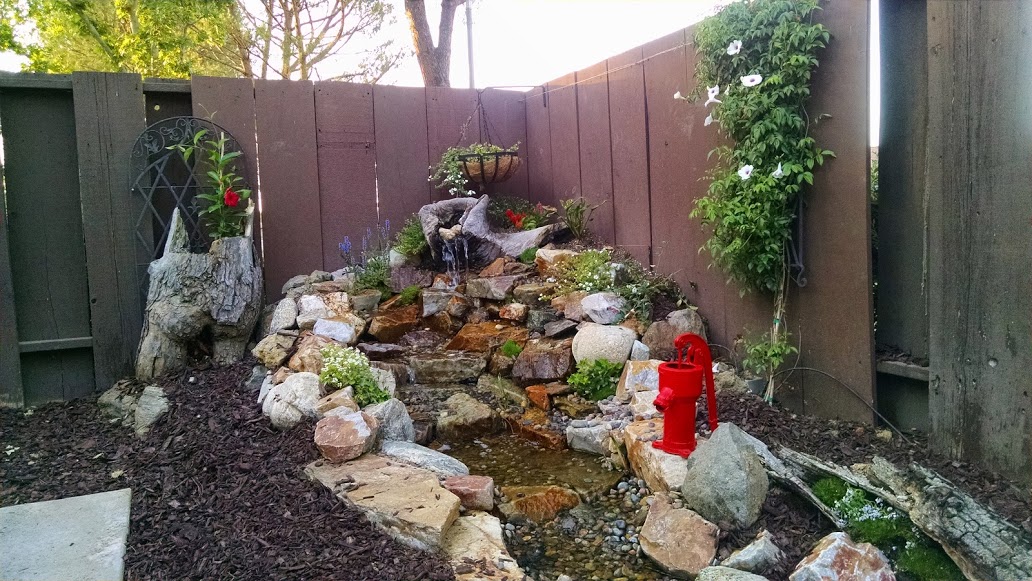 Disappearing or Pondless Waterfalls
Are you interested in installing a water feature in your San Diego or Riverside County CA yard, but concerned about the safety and liabilities of having a pond? Or are you apprehensive about taking on the responsibility of maintaining a full-fledged ecosystem?
To Find Out More About Pondless Waterfalls                  CLICK HERE
Garden Fountains design
Water features provide homeowners with a unique and creative way to decorate their outdoor living space. Many homeowners desire the soothing sounds of running water, but are just not ready for a pond or simply can't afford one.Pondman, provides the perfect solution for capitalizing on these small, entry-level water features.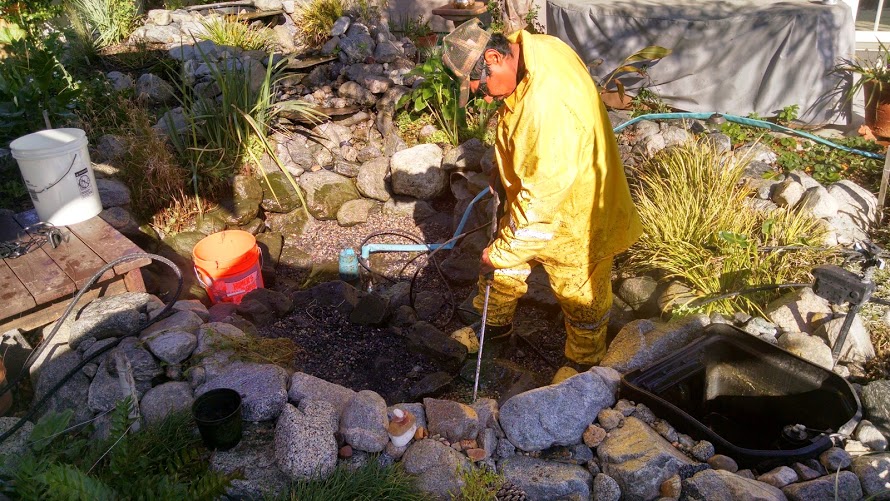 Professional POND cleaning & maintenance
PONDMAN in San Diego CA, is dedicated to providing their customers with the most comprehensive and logical pond maintenance services programs available in the So-Cal area This dedication enables us to make educated improvements on our uses of the Aquascape product line we use.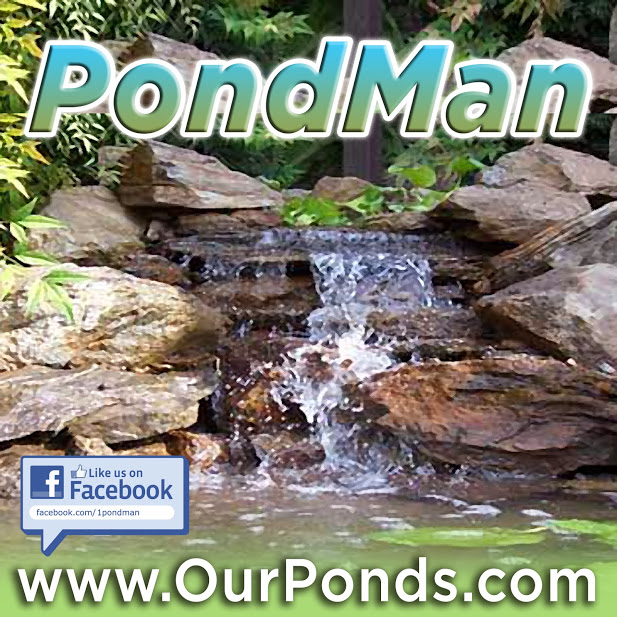 Professional POND repairs & service
Chances are very good that if your pond was built by a Certified Aquascape Contractor, you won't be visiting this page very often. But, what about ponds that were built by someone else? Do you have a pond that was built by a landscaper or a handyman, or even a pond contractor that is no longer in business? Or perhaps you built your own pond, and it is just not performing the way you had hoped. We can help!                       CLICK HERE
Professional POND maintenace & service
Simply put we love Ponds and Waterfalls and enjoy the opportunity to share our knowledge and expertise with you so that you may enjoy your Water Gardening lifestyle. We recommend you research the maintenance plan any company is proposing to you and ask for references the same as you would for the initial installation.
 Pondman is a proud member of POND CONTRACTORS SERVICE.                                                               CLICK HERE   to see more